A Slim Me
Wegovy (semaglutide) Weight Loss Program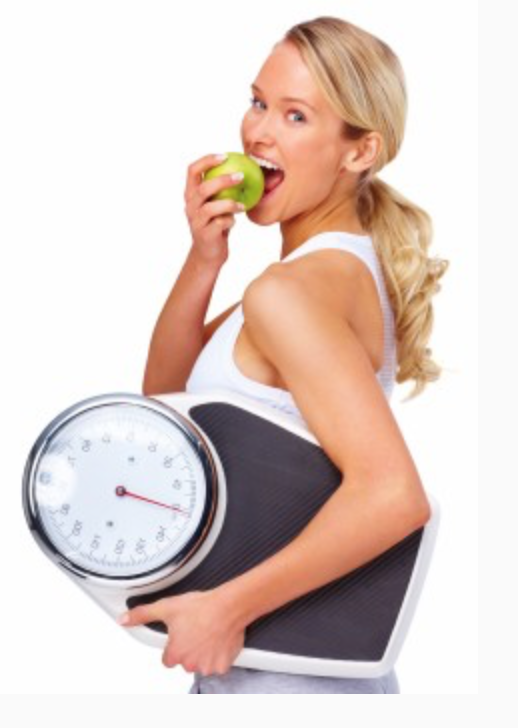 Lose Unwanted Weight and Feel Great!


(California patients only)
Have you tried many diets but still struggle to lose weight?
Do you feel frustrated and hungry on every weight loss program you have tried?

If this sounds like you, then WHAT ARE YOU WAITING FOR?
Set yourself up for real, lasting, and holistic success with becoming a lighter, happier, healthier, more vibrant you in 2023. Let Dr. Helene Pulnik help you turn your good intentions into transformations that last for life!
Wegovy is the brand name for semaglutide.  Wegovy is a medication that has been FDA approved for weight management. It is clinically proven and safe to use. It's a once weekly injection that decreases cravings, curbs appetite, and helps control blood sugar. Semaglutide is a well-studied glucagon-like peptide 1 (GLP-1) agonist that may be used as an option for patients needing assistance with metabolic issues and improving body composition.
GLP -1 is a hormone that is produced and released in the gut in response to food. When a person eats, the presence of food in the stomach and small intestine triggers the release of GLP-1.
The GLP-1 binds to receptors in the brain, sending out signals to increase insulin production, decrease glucagon secretion which helps lower blood sugar levels, and slow down gastric emptying – making you feel full for longer.
How it works:
The A Slim Me Wegovy (semaglutide) Medical Weight Loss Program is a Medically Supervised Weight Loss Program that incudes healthy eating and  a once-a-week injection that curbs the appetite, decreases cravings and helps control blood sugar.
Our patients are seeing great results! 
Ask about our NEW Monthly Membership Program, designed with extra benefits and support while you are on your Program!
To Get started,
Click Here to Schedule a Free Ozempic/Wegovy Discovery Call to see if the A Slim Me Wegovy Medical Weight Loss Plan is right for you!
Dr. Helene offers additional Naturopathic Services, Specialty Functional Lab Testing, and the RENEW System for Lasting weight Loss that looks at hidden causes of weight gain or inability to lose weight and keep it off. Ask Dr. Helene if any of these services may be helpful for you.
**Additional Naturopathic Medical Services, Specialty Lab testing and the RENEW System for Lasting Weight Loss offered by Dr. Pulnik are NOT Included in the A Slim Me Ozempic/Wegovy Medical Weight Loss Program fee, and require a Naturopathic Medical TeleHealth Visit with Dr. Pulnik, and Naturopathic Visit fees apply.
Specialty Services Offered:
Adrenal Burnout testing and treatment
Anxiety Testing and Treatment
Blood Sugar Imbalances, Metabolic Syndrome testing and treatment
Candida testing and treatment
Food Sensitivity testing
Genetic Testing for Weight Gain, Diet and Exercise
Hormone Testing and Bio-Identical Hormone Therapy
Stress and Insomnia testing and treatment
Thyroid Testing and Treatment
and more . . .
Click Here to see more information about special Functional Lab Testing with Sample Reports
Disclaimer:
Maintenance Support Visits (after thr 10 week progrsm ends), Naturopathic Medical Telemedicine Visits, the RENEW System for Lasting Weight Loss, Detox Programs, Laboratory Testing, Supplements and prescriptions other than Semaglutide prescribed by Dr. Pulnik are not included in the cost of the 10 week A Slim Me Semaglutide Medical Weight Loss Program.
There are no guarantees as to how much weight any individual may experience.
Individuals with certain medical conditions may not be able to participate in the A Slim Me Semaglutide Medical Weight Loss Program.
This program is not a substitute for proper medical care, and it is not intended to diagnose, treat or cure any condition or disease.
No Insurance:
Pacific Coast Naturopathic Health, P.C. is a fee-for-service business and does not accept or submit insurance claims or insurance payments and does not participate in any insurance plans. Naturopathic Doctors in California are not part of the insurance industry, and Dr. Pulnik does not contract with any insurance companies.
Dr. Pulnik does not act as your primary care provider. Dr. Pulnik's practice is focused on a complementary, functional and holistic approach to care, and therefore you should be in the care of a primary care doctor especially if you have a medical condition, disease or mental health disorder.
***ALWAYS consult with your physician BEFORE starting any new WEIGHT LOSS Program.