Meet Dr. Helene Pulnik ND, Founder & CEO
Hi, I'm Dr. Helene Pulnik, the Natural Wellness Doc!
I am a licensed Naturopathic Doctor with over 20 years of experience, and I help busy women and men optimize health and reach their wellness goals using cutting-edge Functional Medicine.
I look at the whole person, and address the root cause of illness, instead of just suppressing symptoms.
I'm also a Certified EFT Practitioner, and I use EFT Tapping specifically for Stress, Food Cravings, Stress Eating and weight loss.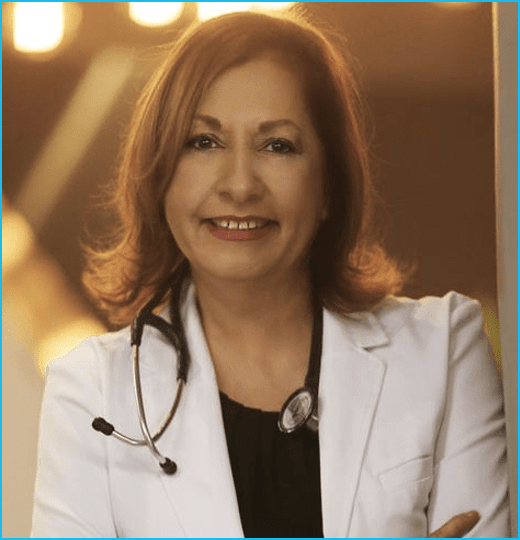 My Approach to Stress, Food
Cravings and Stress Eating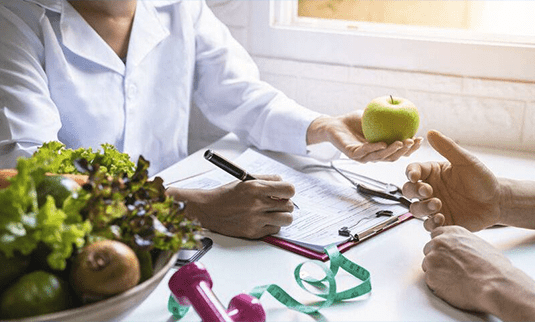 The effects of chronic or prolonged stress on the body include weight gain (especially around the middle), over-eating (aka stress eating), fatigue, insomnia, anxiety or depression, decreased immune function, digestive problems, high blood pressure, and more. Perhaps you cannot always change the stressors that come up in your life, but you CAN change the way you respond to stress.
I will show you how to better handle your stress and food cravings using a gentle technique called
EFT Tapping.
My Functional Medicine Approach to Health & Wellness
The current medical model in healthcare is a retroactive, "parts" approach focused on the disease and drugs to mask the symptoms. My Functional Medicine approach is a proactive, whole person, health-oriented one.
Rather than focusing solely on the disease, I focus on optimizing your health. My model is not about 'fixing' it, it's about why you got the disease in the first place. It is not so much about managing the condition, but identifying the factors in your life that made you susceptible to acquiring the condition. You will need to be actively engaged in your own health and wellbeing.  Dr. Helene's Functional Medicine Bio
Dr. Helene Pulnik
My Story
My preparations started more than 25 years ago, before I ever considered going to Naturopathic medical school. Practicing medicine has always been my heart, starting way back in my life. I chose to start my journey in health care in the field of pharmacy. Ironically, it was nutrition, vitamins and the plant-based medicines that captured my focus and interest. As a pharmacist, I saw how drugs did not always help people become healthier, and often led to side effects that resulted in more medication. I kept asking myself, what about better nutrition, what about the crushing stress these people are under, how can I help people optimize their health in a better way?
I was still in the pharmaceutical industry, seeking out information and research on nutrition and metabolism, when I earned a Master's Degree in Human Nutrition, and that changed everything. After that, I knew I wanted to continue on the path of natural medicine, using nutrition and holistic means of helping people to heal. I applied to the Naturopathic Medical School in Connecticut, at the University of Bridgeport, and spent the next 4 years learning what was missing in my western medicine education in pharmacy school, namely the whole-body connection, using food as medicine along with other holistic healing modalities and mind-body-spirit connection as part of holistic medicine.
 After graduating from my 4 year Naturopathic medical program, and earning a doctorate degree in Naturopathic Medicine, I obtained my ND license and I went on to practice in Connecticut. I also continued my education in traditional Chinese medicine and earned a Master's Degree in Acupuncture. Later, as a licensed Naturopathic Doctor and Functional Medicine practitioner, I have researched the applicable science to make sure you get the safest and most effective nutritional interventions and lifestyle modifications to heal and add quality years to your life.
After moving to California, I decided to have a larger impact by taking my practice completely virtual. There are so many people who do not have access to a Naturopathic doctor, and my goal is to help as many people as I can live happier and healthier!
Looking back now, at the challenges I've had to endure over the years to get where I am, I would not change a thing. I love what I do and where I am in my life. I am excited to help people get better and help support them on their healing journeys.
I am so very grateful for all my family and friends, who encouraged, supported and cheered me on, making this journey possible.
My greatest joy is watching people recover their health and being part of this amazing process!
My faves:
I love spending time with family & friends, being out in nature, hiking, gardening,
creating DIY skin care potions, power cooking, and all forms of music and art.